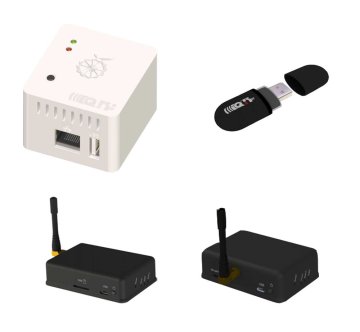 IoT gateway connecting the IQRF network with another type of network - Ethernet, Wi-Fi, GSM or USB.
It contains a transceiver in the role of IQRF wireless network coordinator.
The gateway with Internet access allows you to manage and monitor the IQRF network even remotely through cloud services, allows access to Internet servers, databases and analytical tools. The gateway can also operate in a local computer network without Internet access, thus enabling independent, autonomous management of the IQRF network.
* our company is not responsible for mistakes in product information